ARM LIFT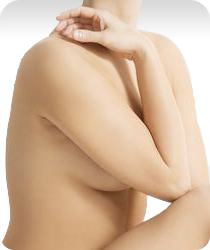 Arm lifts in Denver have seen a steady rise in popularity over the past few years. This procedure is great for older women who have lost tone in their upper arms, but are fit everywhere else, or for anyone who has lost a lot of weight and has excessive skin hanging from the arms.
Simply put, after a certain age there's just no way to get skin tone back. There aren't any miracle workouts or skin-tightening creams that will do the trick, which is what makes the arm lift such an appealing option. During this procedure, Dr. Rodgers does not cut muscle, but rather removes excess skin to reveal the toned arm underneath.
The one caveat about arm lift surgery is that it does leave a long scar on the underside of the arm, so trusting an experienced surgeon is key. Dr. Rodgers' extensive experience helps minimize scarring, and she is also happy to discuss combining an arm lift in Denver with a breast lift or other body contouring procedures.

Additional Information
As with all surgeries, there are certain risks involved. That is why Dr. Rodgers will be sure to discuss your procedure in detail—describing the realistic potential results and any possible risks—during your initial consultation for an arm lift in Denver. Dr. Rodgers performs all surgeries in the safety of a hospital and hand selects board-certified anesthesiologists to provide the best possible care.
ARM LIFT IN DENVER AT A GLANCE
---
Procedure
Typically outpatient procedure lasting 2–3 hours with patient undergoing general anesthesia. Process involves removing excess skin to tighten the appearance of arms.

Benefits
More defined arms with a tighter, well toned look.

Recovery Time
Most patients can resume normal activities, including driving and computer work after about a week. All athletic and strenuous activities should be avoided for at least 5 weeks.

Potential Risks
Infection; bleeding; scarring; nerve damage.

Tips
Patients are advised to wear the supportive vest garment provided after surgery for 1–2 weeks to keep excess fluid out of the arms.

---