Cosmetic Surgery Team
in Denver, Colorado
Building a team of trained surgical and aesthetic professionals is one thing. Ensuring every member of that team is as respectful and dedicated as Dr. Rodgers herself is quite another.
From the moment you walk through our door, you can tell that there's something special about Denver Plastic Surgery. It's not just an office. It's a destination—one where you'll feel safe, comfortable and in experienced, skillful and caring hands.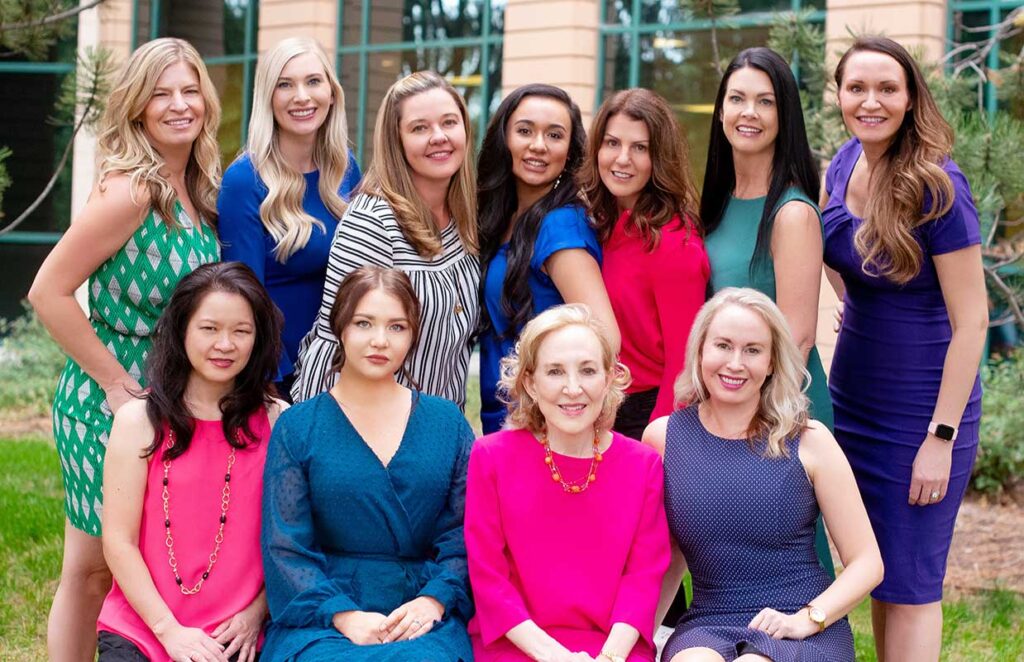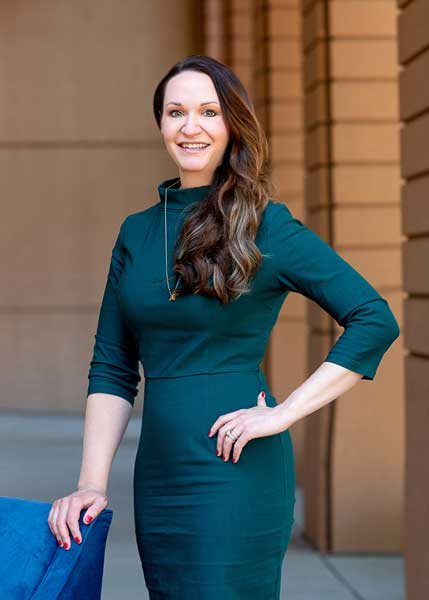 Katie McCarty, MMS, PA-C
Physician Assistant
Katie has been an integral part of our office since 2011 and is the most senior member of our aesthetic team. Katie has advanced aesthetic injection training and is our resident expert in the use of Botox/Dysport, Dermal Fillers and Scupltra. She is also well versed in aesthetic treatments such as laser resurfacing, BBL, and Halo. Katie also performs several minor surgical procedures.
A native of Charleston, West Virginia, Katie attended Colorado State University and the Université de Grenoble in France for her undergraduate degree, with a major in Biology and minors in French and Biomedical Sciences. For her masters, she attended St. Francis University and Red Rocks for her physician assistant degree. When she's not brightening people's days here, you can probably find Katie taking photos, playing tennis, hiking, scuba diving, hitting the slopes and traveling with husband Kevin and their new baby Liam.
Katie's combination of artistry, skill, education, and experience make her the perfect plastic surgery PA. Katie has been nominated for Real Self's 'Most Loved Injectors' award; we can't wait for you to see why she is so highly recommended.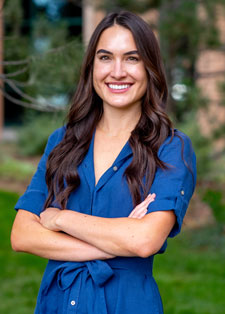 Emily Halla, MMS, PA-C
Physician Assistant
Emily believes in providing optimal care for all patients. She expertly guides our patients through their surgical journey by providing most of their pre- and post- operative care. Emily also assists Dr. Rodgers in some of her procedures and performs her own minor surgical revisions.
Emily attended University of California, Santa Barbara where she received her undergraduate degree in Biological Sciences. Emily worked as a Medical Assistant in Internal Medicine before she went on to obtain her Master's Degree in Physician Assistant Studies at Pace University in New York City. While in New York, Emily was able to gain experience from some of the most elite hospitals in the country. Ready for an adventure in the beautiful outdoors, Emily moved to Colorado to begin her career. After briefly working in Orthopedics, Emily transitioned her career to Plastic Surgery, a field that she is passionate about.
Having grown up in California, Emily enjoys the sunshine and outdoors. She loves spending time with her friends and family, exploring new places and cooking.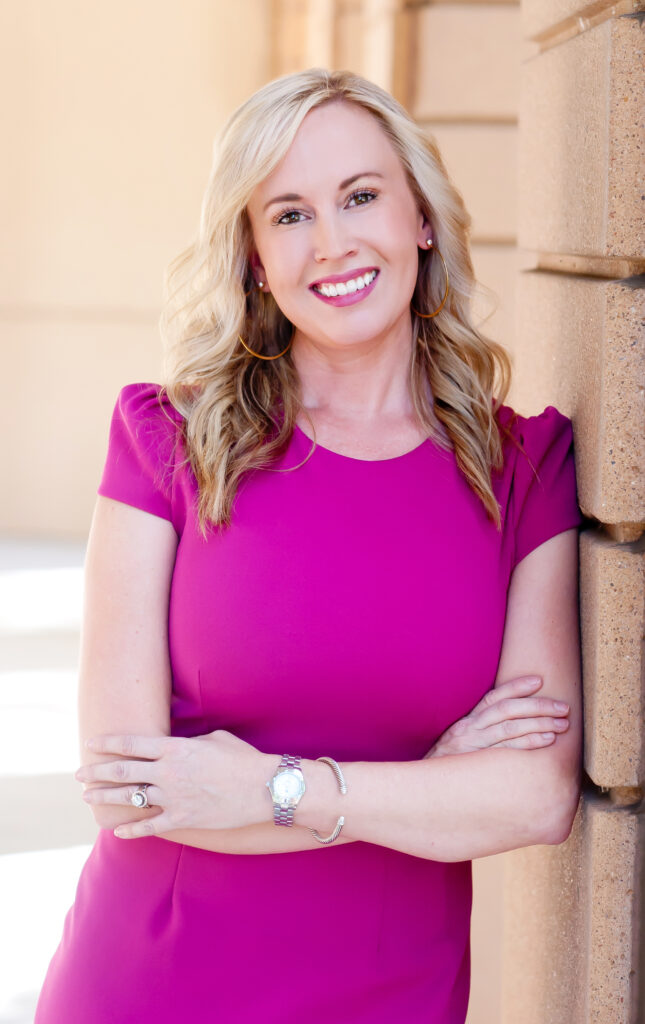 Ashley Ackerson
Laser Specialist, CMA
Ashley is our Certified Laser Specialist and Aesthetician. She has been working with laser and medical skincare since 2002. She specializes in melasma, hyperpigmentation (sun damage), broken capillary removal, fine lines and wrinkles, acne and acne scarring. Ashley is certified in 14 different lasers and also educates and trains other Aestheticians and Nurses in advanced laser treatments and laser physics. Ashley is also certified in permanent cosmetics from the International Institute of Permanent Cosmetics. Her specialty is hair stroke simulation eyebrows and lash line eyeliner for the most natural look.
Ashley takes considerable time with each patient in their complimentary skincare analysis to customize an achievable skincare plan. Her passion for aesthetics and laser therapy drive her to continually educate herself in the latest skincare treatments and trends. Ashley received her Aesthetic License from Xenon International Institute and has taken courses with Sciton International, Rocky Mountain Laser College, CoolSculpt, Polymar, Polyase Nd-Yag and Alexandrite, C02, Thermage, Obagi, Lumenis and Cutera. She also attended Metropolitan State University and studied History with a minor in Marketing.
Ashley is married with 3 children and loves to travel the world, read, hike, ski and spend time with her family.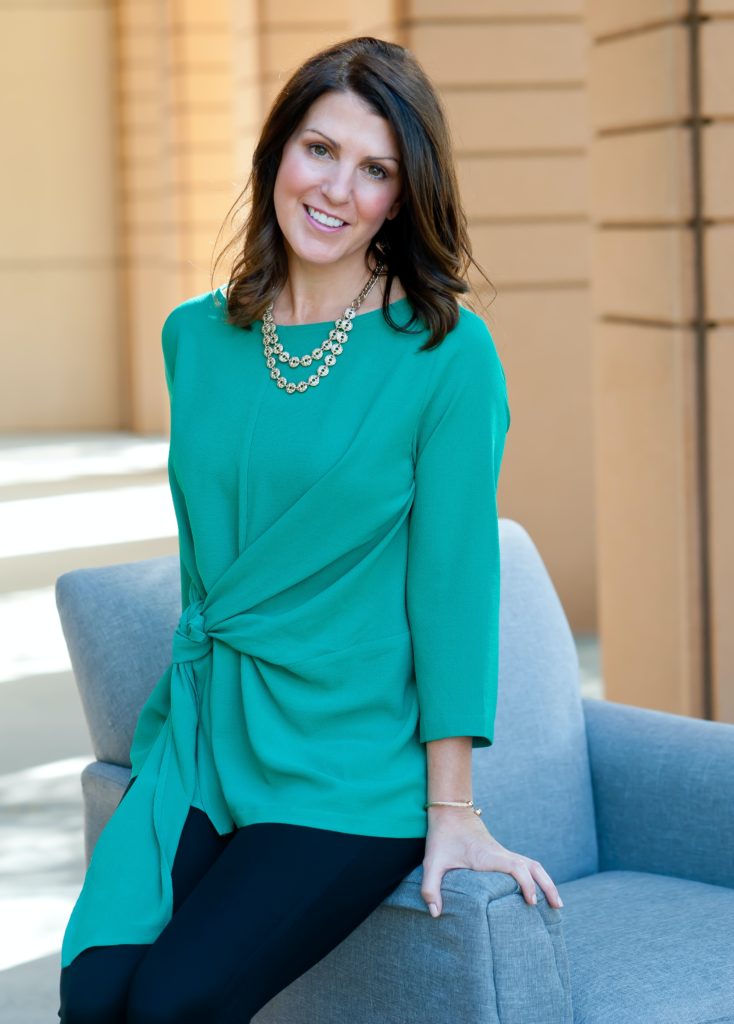 Andrea Friday, R.N.
Registered Nurse
Andrea joined Denver Plastic Surgery Associates in June 2018. Andrea provides post-operative care for many of our surgical patients, as well as injectables and other aesthetic treatments. She prides herself on helping others and enjoys seeing patients take gratification in their results.
Andrea graduated from the University of Pittsburgh with a B.S. in Nursing in 2005. Prior to joining our practice, she worked as a Registered Nurse for the University of Pittsburgh Medical Center doing medical/surgical nursing as well as orthopedics.
Andrea enjoys running, reading, and especially treasures spending time with her son Luca.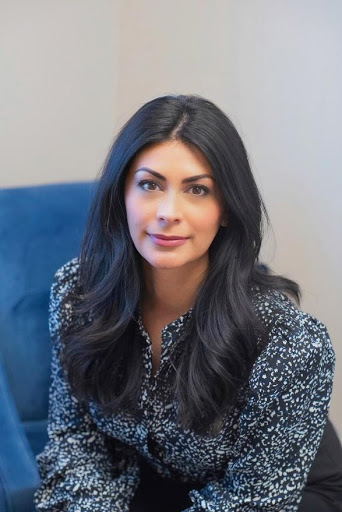 Adrian Hunt
Aesthetician, Certified Laser Specialist
Adrian is a certified laser technician and medical aesthetician. She has been in aesthetics since 2003. She has worked with various technologies including, Halo and BBL.
With a professional and friendly approach, Adrian enjoys creating customized treatment plans for her patients. She is passionate about providing superior service and seeing her patient's progress. She is inspired by the transformation and confidence her patients receive during their treatments.
When Adrian is not in the office, she loves all things related to food, wine and the arts. She also enjoys volunteering and watching documentaries.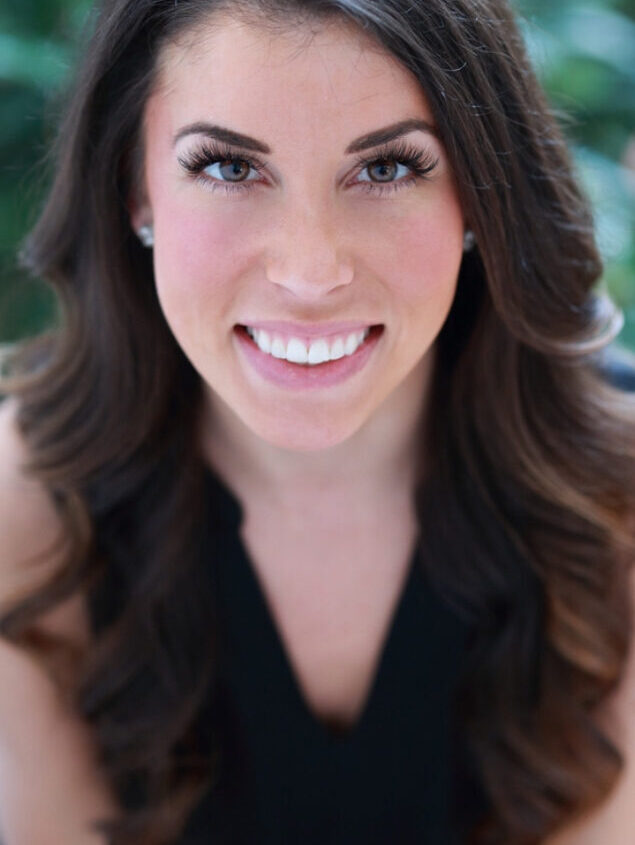 Alexandria Giannini, FNP-C
Advanced Injector
Alex is a Family Nurse Practitioner, with a Masters of Science in Nursing from the University of South Alabama, and is certified with the American Academy of Nurse Practitioners (AANP). She has nearly a decade of experience since graduating; with her passion for medicine drawing her to both the Emergency Room and into Medical Aesthetics.
Since becoming a Nurse Practitioner, she has worked with numerous doctors and fellow injectors alike to sharpen her skills to ensure each and every one of her clients walks away feeling that their natural beauty has been enhanced. She specializes in various neurotoxins, a variety of dermal fillers, and women's sexual wellness.
Alex is always excited to be on the cutting edge of new treatments and technology to provide her patients with the best options to enhance their natural beauty to ensure they look and feel their best.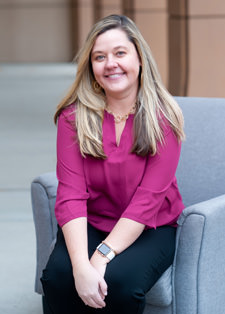 Stephanie Barrett, R.N.
Registered Nurse
Stephanie joined Denver Plastic Surgery Associates in July 2015. Stephanie makes your experience at our office exceptional, providing service and care during your pre- operative and post-surgical visits.
Stephanie graduated from University of Colorado at Boulder with a B.A. degree in Sociology and received her Bachelors of Science in Nursing from Linfield College, Oregon. Prior to joining our practice, she worked as a registered nurse in a variety of capacities including newborn critical care, labor and delivery and elementary school nursing. Stephanie is married to her husband, Mike, and has 3 daughters that keep her busy with gymnastics and dance.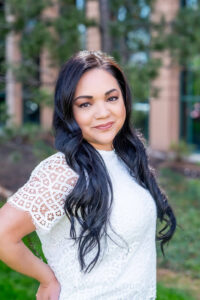 Andrea Torres
Patient Care Coordinator
Andrea has over 10 years of medical office experience. She follows our patients from first contact, all the way through their surgical process, and beyond.
Andrea prides herself on being friendly, organized, punctual and detail oriented, which makes her the perfect Patient Care Coordinator for Denver Plastic Surgery Associates.
Andrea is bilingual and able to expertly read and write in Spanish and English. She grew up in Denver, CO and when she is not in the office, you will find her spending time with her husband and two kids.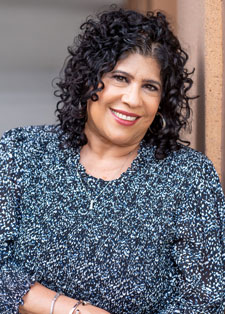 Rhonda Ruel
Front Desk Coordinator
As our Front Desk Coordinator, Rhonda ensures that your encounters with our front office run smoothly and efficiently every time you visit. Her knowledge, background and passion is evident in her interactions with patients. Customer service is her top priority- she loves being able to get to know our patients on a personal level and first name basis.
When Rhonda is not in the office, she likes to travel, cook, attend concerts and art exhibits. She enjoys spending time with her boyfriend and her two children.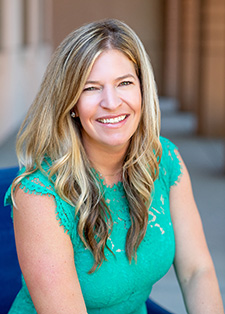 Becky Godsey
Practice Manager
Becky joined Denver Plastic Surgery Associates in 2016. Her diverse background in business management, sales and marketing is an asset to our medical practice. Before joining Denver Plastic Surgery Associates, Becky worked at Denver's Channel 7, the Denver Health Foundation and was the previous Office Manager for Fusion Chiropractic and Wellness Clinic.
Becky holds a Bachelor of Science in Business Administration from the University of Missouri- Columbia and is an avid Mizzou Tigers fan. She has two children that keep her busy and, in her spare time, enjoys yoga and running.