Breast Lift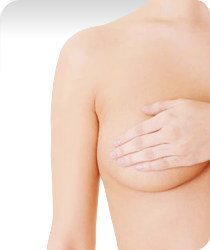 A breast lift, or mastopexy, is used to treat ptotic or sagging breasts. This condition is characterized by breasts that have lost their tone and have begun to droop. Most commonly occurring after pregnancy and nursing, ptotic breasts can also be the result of extreme weight gain or loss due to dieting, illness or bariatric surgery.
When a woman's breasts are hanging low, sometimes a breast lift alone is an effective solution. That said, this procedure is only effective in raising the breasts up—it will not create or replace lost tone. In many cases, it is helpful to also insert a small implant to provide more firmness and cleavage.
Dr. Rodgers is committed to helping every patient achieve their desired results by offering breast lifts in Denver, Colorado. She does her due diligence to discuss all of your options in detail. Dr. Rodgers is careful to help patients select the right size implant as to not cause issues with nipple vascularity (blood supply) or other potential complications. Thanks to her exceptional experience and gentle approach, she can usually complete a breast lift and implant combination procedure in a single stage.
Additional Information
As with all surgeries, there are certain risks involved to breast lift surgery in Denver. That is why Dr. Rodgers will be sure to discuss your procedure in detail—describing the realistic potential results and any possible risks—during your initial consultation. Dr. Rodgers performs all surgeries in the safety of a hospital and hand selects board-certified anesthesiologists to provide the best possible care.
BREAST LIFT IN DENVER AT A GLANCE
---
Procedure
A breast lift is an outpatient surgery to reshape the breast and realign the nipple position. Can be a small nipple adjustment to full repositioning (aka lollipop mastopexy). General anesthesia is administered and surgical time varies.
Benefits
Creates proper nipple alignment and improves breast shape. Often performed in conjunction with breast implants.
Recovery Time
Most patients can resume regular activity after 3–7 days with lifting, pushing and pulling restrictions for 6 weeks. Bruising, swelling and scars may take 2 weeks or more to subside.
Potential Risks
Infection; decreased breast or nipple sensation; scars.
Tips
Patients should wear supportive undergarments throughout the healing period and follow Dr. Rodgers' instructions to maximize healing, prevent incision breakdown and minimize scars.
---