MOMMY MAKEOVER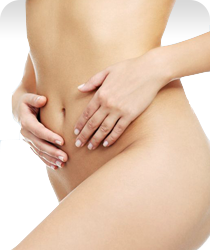 Childbearing takes quite a toll on the body and can result in many undesired physical changes. From fluctuation in breast size to weight gain and sagging skin, many women report that they don't recognize their own bodies after they've had a baby.
In a "mommy makeover", multiple procedures can be combined to help to restore the shape and appearance of a woman's body. Many areas of the body can be addressed, most commonly the breasts, abdomen, waist, and genitalia. The procedures can be done in a single surgery, or over a period of time, depending on the desired outcome and which procedures are chosen.
Dr. Christine Rodgers personally evaluates each patient's needs and creates a customized and individualized plan to address their areas of concern. She designs a plan to help women reclaim their figure and boost their self-confidence.
If you're ready to get your body back after pregnancy, contact us to schedule a consultation for a mommy makeover in Denver with Dr. Rodgers.