Nipple Reconstruction Surgery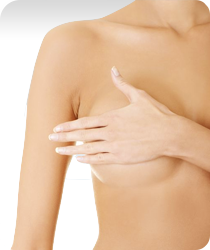 Nipple reconstruction surgery, also known as nipple correction, is performed to reconstruct nipples that are too long, too large, are inverted, or are bifid (split). These procedures are relatively simple, and therefore can most often be performed in the comfort of our office. Nipple corrections do not change the position of the nipple, but rather its shape or construction.
This type of surgery is purely cosmetic and driven by the desire to increase self-esteem. Most often performed on young women who feel embarrassed by the appearance of their nipples, nipple correction procedures come with few risks and invaluable rewards to your level of confidence.
As soon as you meet Dr. Rodgers, you will understand why she has been named on of the top doctors in Denver. Her practiced approach and perceptive manner will give you peace of mind that you're in the absolute best hands, especially with such sensitive areas of the body.
Additional Information
As with all surgeries, there are certain risks involved. That is why Dr. Rodgers will be sure to discuss nipple reconstruction surgery in detail—describing the realistic potential results and any possible risks—during your initial consultation.
NIPPLE RECONSTRUCTION SURGERY IN DENVER AT A GLANCE
---
Procedure
Relatively minor corrective surgery that can be performed under local anesthesia or in combination with other breast procedures.
Benefits
Corrected bifid nipples (nipples that are split into 2 parts), corrected nipple inversion or reduced nipple size for a more balanced look
Recovery Time
Patients may require pain medication for 1–2 days and soreness may last 1–2 weeks.
Potential Risks
Infection; bleeding; loss of sensation; relapse; very minimal scarring; issues with breast-feeding.
Tips
Carefully follow Dr. Rodgers' wound care instructions to ensure proper healing and minimize soreness.
---