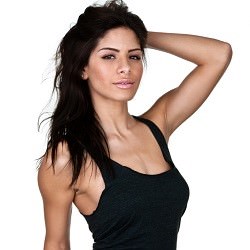 Now that you've fought breast cancer and won, what is the next step? For some, a way to bounce back from a mastectomy is to restore the breasts' shape to resemble their pre-mastectomy form. This can be done with a breast reconstruction.
Since October is Breast Cancer Awareness Month, we remind potential patients that board-certified plastic surgeon Dr. Christine Rodgers approaches this procedure from a personal angle. Not only does she have the skill and experience to offer top-quality results, she can help patients on multiple levels with the process, considering that she too was once a patient for a breast reconstruction.
The procedure aims to restore symmetry of the breasts and is typically performed under general anesthesia. Most of the limitations during recovery are over after the first couple of weeks, though some strenuous physical activity restrictions can last beyond a month.
To learn more about breast reconstruction by Dr. Rodgers, contact her Denver office to set up an appointment for a consultation.