Emily Halla, MMS, PA-C
Physician Assistant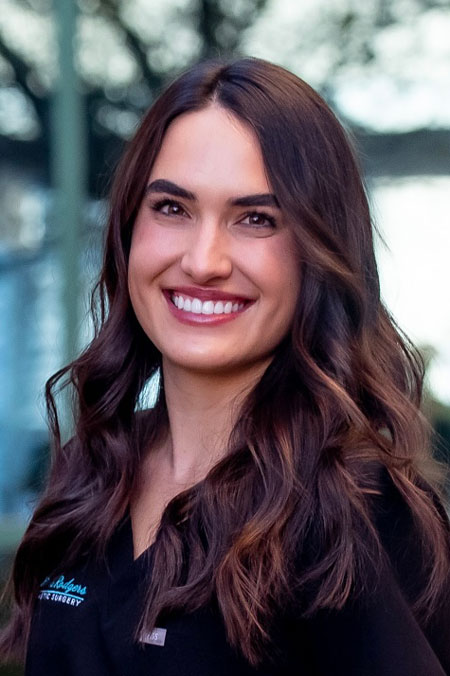 Emily has a passion for patient care and commitment to excellence. She offers a wide range of surgical assistance and aesthetic treatments. She expertly guides our patients through their surgical journey by providing pre- and post- operative care. Emily also assists Dr. Rodgers in some of her procedures and performs minor surgical revisions of her own.
Aesthetically, she has received advanced training in Botox and Dysport along with dermal fillers. She is also passionate about enhancing women's health through use of the O-shot and Diva laser.
Emily attended University of California, Santa Barbara where she received her undergraduate degree in Biological Sciences. Emily worked as a Medical Assistant in Internal Medicine before she went on to obtain her Master's Degree in Physician Assistant Studies at Pace University in New York City. While in New York, Emily was able to gain experience from some of the most elite hospitals in the country.
Ready for an adventure in the beautiful outdoors, Emily moved to Colorado to begin her career. After briefly working in Orthopedics, Emily transitioned her career to Plastic Surgery, a field that she is passionate about. Having grown up in California, Emily enjoys the sunshine and outdoors. She loves spending time with her husband and puppy as well as exploring new places and cooking.
Meet Our Team