Katie McCarty, MMS, PA-C
Physician Assistant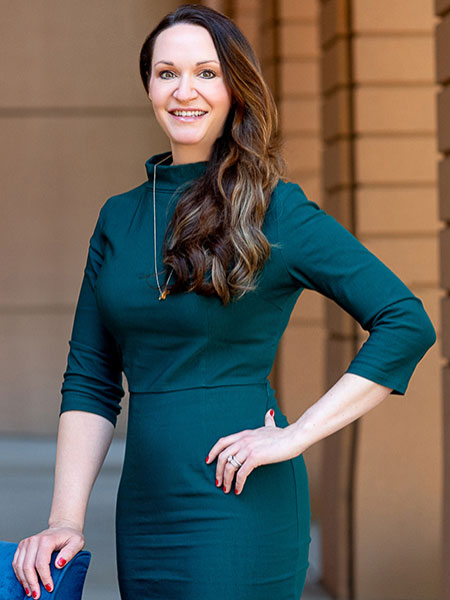 Katie has been an integral part of our office since 2011 and is the most senior member of our aesthetic team. Katie has advanced aesthetic injection training and is our resident expert in the use of Botox/Dysport, Dermal Fillers and Scupltra. She is also well versed in aesthetic treatments such as laser resurfacing, BBL, and Halo. Katie also performs several minor surgical procedures.
A native of Charleston, West Virginia, Katie attended Colorado State University and the Université de Grenoble in France for her undergraduate degree, with a major in Biology and minors in French and Biomedical Sciences. For her masters, she attended St. Francis University and Red Rocks for her physician assistant degree. When she's not brightening people's days here, you can probably find Katie taking photos, playing tennis, hiking, scuba diving, hitting the slopes and traveling with husband Kevin and their new baby Liam.
Katie's combination of artistry, skill, education, and experience make her the perfect plastic surgery PA. Katie has been nominated for Real Self's 'Most Loved Injectors' award; we can't wait for you to see why she is so highly recommended.
Meet Our Team