Broadband Light (BBL) Forever Young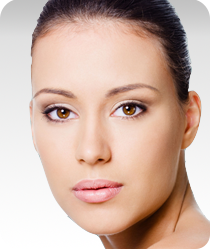 Broadband light or BBL is a non-invasive and gentle new procedure that can be tailored to your skin type. BBL treats age spots rosacea, sun damage, facial veins, and much more. Forever Young BBL is the only clinically proven treatment that not only removes sun damage in the skin such as brown spots and capillaries but can change the expression of genes associated with aging in your skin cells.  
BBL or broadband light energy treatments are usually recommended as a maintenance plan after you have completed corrective procedures as per advice from your SkinCare Professional.  With as little as 2-4 treatments per year and zero downtime we can reverse and slow the signs of aging of your skin. 
BBL treatment is perfect for:
Pigmented lesions like age spots, melasma, freckles,
Vascular lesions including small blood vessels, rosacea, cherry angiomas, and other microcapillary conditions.
Acne
Lines and Wrinkles
Skin laxity
Uneven skin texture
A study conducted out of Stanford University and 491 professional evaluators on 11 patients over the course of 10 years and 4 treatments per year revealed:
The Patient's skin appeared to not have aged at all over the study period.
The Patient's skin appeared 20 years younger than their actual age!
The Patient's skin was brighter, reflected light, reduced fine lines and wrinkles, virtually no sun damage
The treatment takes about 15 minutes.
BL uses laser energy to heat the skin layers and heat is absorbed by the lower layers of your skin. The therapy triggers collagen and other natural responses for skin's elasticity.
This procedure has NO downtime! And Requires no anesthesia! You can apply makeup on the same day!    
Face and neck are always included; however, other areas of the body can be done, such as décolleté.