Laser Skin Rejuvenation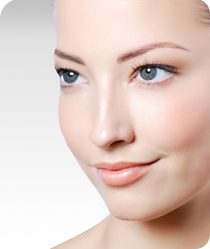 At Denver Plastic Surgery, it's our goal to help you look and feel your absolute best. Therefore, we only trust the industry-leading Sciton® laser technologies in our office and the operating room. While we do have a variety of treatments offered in-office, Dr. Rodgers utilizes a deeper resurfacing mode when her patient is under general anesthesia. Years of sun damage and deep wrinkles require more aggressive treatment to achieve optimal results. She uses a fully customizable Erbium Yag laser (Contour TRL) to remove a variable depth of aging, damaged skin. Removing this layer allows the skin to regenerate newer healthy cells that improve overall thickness and appearance. 
This laser is commonly combined with other facial surgery in the OR to improve skin quality and overall rejuvenation. In addition, with the use of our Omni Serum, the downtime from aggressive laser resurfacing of the skin has been dramatically shortened. Discussion with one of our expert laser medical personnel to learn which option may be the best for you. 
LASER SKIN REJUVENATION IN DENVER AT A GLANCE
---
Procedure
Dr. Rodgers prefers to perform these in the OR with general anesthesia for safety. However, skin rejuvenation using a laser is a medical treatment and does have some risks.
Benefits
Smooth refreshed skin with fewer wrinkles, better texture, tone, and pigmentation reduction.
Recovery Time
5-7 days of significant redness followed by 1-3 weeks of pinkness. Patients are given a complete recovery kit to aid in healing at home.
Potential Risks
Temporary discomfort, irritation, bleeding, infection, delayed healing. Generally, lasers can improve skin problems such as fine lines and wrinkles, scarring, sun spots and acne, and loose skin and tattoos.
Tips
Patients are directed to avoid direct sunlight two weeks prior and up to 4 weeks post-treatment. Avoid aspirin, fish oil, and other blood-thinning medication. An anti-viral drug will be administered before the treatment.  

---