MICRODERMABRASION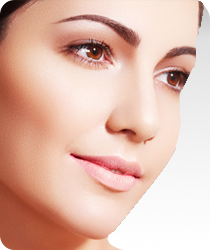 Microdermabrasion in Denver is an excellent way to rid your face of dry, dull, dead skin cells and reveal a refreshed, dewy complexion. We use the DiamondTome™ Skin Resurfacing System, which involves using a diamond-covered wand to deeply exfoliate the uppermost layer of skin. Unlike other microdermabrasion systems, the DiamondTome Skin Resurfacing System does not use crystal or abrasives. As a result, you will not experience adverse skin reactions like irritation and burning. The wand also includes a suction feature to clear the loose cells away, leaving only smooth, supple skin behind.
Microdermabrasion increases the effectiveness of added serums and other skincare products by removing the most superficial layer of skin and allowing the products to penetrate more intensely. In addition, evidence suggests that microdermabrasion may promote collagen and elastin synthesis in the dermis, resulting in healthier skin overall.
Microdermabrasion works for some people, but your experience may be different. Use a skincare routine, including a moisturizer and toner to improve your microdermabrasion results.
MICRODERMABRASION IN DENVER AT A GLANCE
---
Procedure
30–60 minute treatment performed in our office. No anesthesia is required. The procedure is typically used on the face, jawline, cheekbones, and forehead. As well as the upper thighs, buttocks, hips, abdomen, and waistline.

Benefits
You will experience fresher-looking skin, decreased fine lines and wrinkles, smoother skin, better skin color, brighter skin tone, smaller pores, and reduced age spots. Microdermabrasion also works on stretch marks, melasma, hyperpigmentation, and scarring.

Recovery Time
Sensitive skin may experience redness for a couple of hours following treatment. You may also experience some slight tenderness and swelling. However, these do go away quickly.

Potential Risks
Sensitivity to sun exposure; sensitivity to products; redness.  

Tips
Always use sun protection after microdermabrasion to ensure the best results and reduce side effects.

---
Microdermabrasion may not be good for those who scar easily.
Clients are advised to schedule microdermabrasion in Denver for a few days before a big event for the more even makeup application.