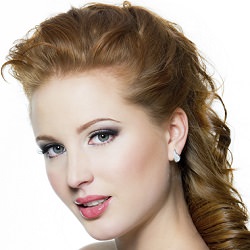 Nobody likes to watch the lines of time become etched into the surface of their skin. Lines along the forehead and sagging around the cheeks are especially vexing parts of aging that are often exasperated by overexposure to the sun. Juvederm XCis a convenient and quick cosmetic injection designed to treat these signs of aging, leaving you with a younger and refreshed look.
With the skills of the experienced practitioners at the office of Dr. Christine Rodgers, Juvederm XC can be safely and effectively injected under the skin to smooth away wrinkles. This popular dermal filler is composed of hyaluronic acid, which is a naturally occurring sugar in the body.
Once injected, Juvederm XC can significantly reduce the appearance of wrinkles and lines around the mouth and nose. In as little as one treatment, the face can have a smooth, rejuvenated appearance for up to a year without any downtime or surgery.
If you would like to find out how Juvederm XC injections can help you, contact us at our Denver office.