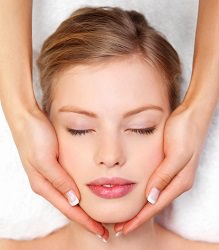 Plastic surgery is not for everyone. Sometimes people want surgical results without the need to go through an invasive surgical procedure. In order to accommodate our clients who would feel more comfortable receiving a non-surgical procedure, we offer some of the most innovative and effective methods of treatment available today.
If you are looking for a way to improve your physical appearance without having to receive traditional plastic surgery, we likely have a non-surgical procedure that is right for you.
For example, in some cases, injectable dermal fillers can be used in place of a face lift or brow lift. Botox can be used to remove wrinkles, reduce sweating and adjust the jawline. Laser skin resurfacing treatments use laser technology to create a unique, personalized facial treatment that can reduce facial lines and even improve overall skin quality. Each of these procedures can be done on an outpatient basis.
Dr. Christine Rodgers has years of experience helping clients in the Denver area get educated on the benefits and risks of plastic surgery. She also provides professional service they can count on to achieve their plastic surgery and non-surgical objectives.