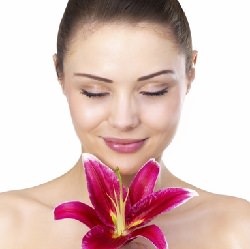 Radiesse is one of the most popular dermal fillers on the market. Radiesse injections are minimally invasive treatments which are highly effective for restoring volume and rejuvenating the face. In addition, the filler also helps to safely and conveniently reduce wrinkles and promote collagen growth.
So, how do Radiesse injections work? Radiesse, a gel solution containing calcium hydroxylapatite microspheres, is injected beneath the skin. These small spheres serve as pillars to add lift while encouraging new tissue production. In turn, hollowed areas of the face are lifted over time as Radiesse maintains the added volume months after the initial injections.
Our highly skilled practitioners are well trained to use the proper dosage, and in just the right areas, to help plump and rejuvenate your face properly. To learn more about Radiesse injections or other available dermal fillers, contact the Denver office of Dr. Christine Rodgers and set up a consultation today!