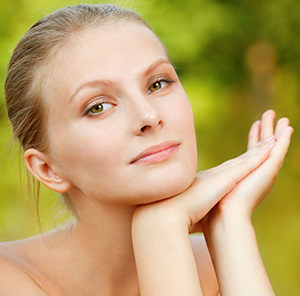 Micro-Needling has received a lot of buzz in the last few years. It's popularity gained momentum as reality TV personalities were seen receiving this treatment. Although it's not the same as seeing a close friend having it done, it is the next best thing. People are getting a clear visual of the treatment along with the commentary given by their trusted reality star.
This popular treatment elicits similar results as a strong laser procedure but without significant downtime. It is also more tolerable for those who shy away from more costly procedures. It's affordable, highly effective and it's a relatively quick procedure of which people are seeing immediate and long-term results.
How does it work?
Medical Micro-Needling is a motorized hand-held device that uses automated oscillation. As the clinician glides the pen across the skin, its 12-needle tip is puncturing micro-channels into the skin at a rapid speed. Hundreds of superficial micro-channels are created every few seconds; these are tiny and not visible to the naked eye. Applied to the skin before treatment is a hyaluronic gel that aids in comfort, adding moisture and healing.
What does Micro-Needling actually do?
The controlled mini-injuries in the skin elicit the body's natural collagen and elastin production. Collagen production decreases significantly as we age, so new production is key to a youthful complexion. There is a potential for some bleeding during the procedure but it is minimal and completely normal. Typically the skin treated will look flushed and will have a nice glow to it.
What does Micro-Needling treat?
Acne scars
Scars
Lax skin
Fine lines and wrinkles
Textural issues
Stretch marks
Hair loss
And, new on the horizon for Micro-Needling is tattoo removal.
How many treatments are recommended?
The answer to this question varies depending on the patient's skin type and the purpose of the treatment. When used for anti-aging, patients are noticing smoother and firmer skin within 2-4 treatments. Results also vary with scar treatment due to the depth and severity difference of each scar. Typically 5-7 treatments are recommended with treatments spaced 6-8 weeks apart.
At Denver Plastic Surgery we can see what all the rage is about. Although it is fairly new to our practice, the patients who have tried it are extremely pleased with their results. Often times we are limited in our treatment options for patients with darker skin, so it is wonderful to have an option for all skin types. We also love that treatments are customizable to each patient with the pen's ability to adjust in needle depth.