Breast reduction in Denver, also known as a Reduction Mammoplasty, can help bring new life to patients who are struggling or in pain due to large, unshapely breasts.
Looking for breast augmentation to increase the size of your breasts? →
Why get a breast reduction in Denver?
There are a variety of reasons that patients choose to get a breast reduction in Denver. Despite societal pressure for women to have large breasts, many find that large breasts can result in:
Chronic neck, back, and shoulder pain,
disc problems,
nerve pain,
sweating,
yeast infections underneath the breasts,
shoulder grooving from bra straps,
difficulty working out or restricted activity,
poor self-image,
poor fit in bras & clothing,
sleeping problems,
and even breathing problems.
For these reasons and more, undergoing breast reduction surgery in Denver could help significantly improve a patient's quality of life.
Can men get breast reduction surgery?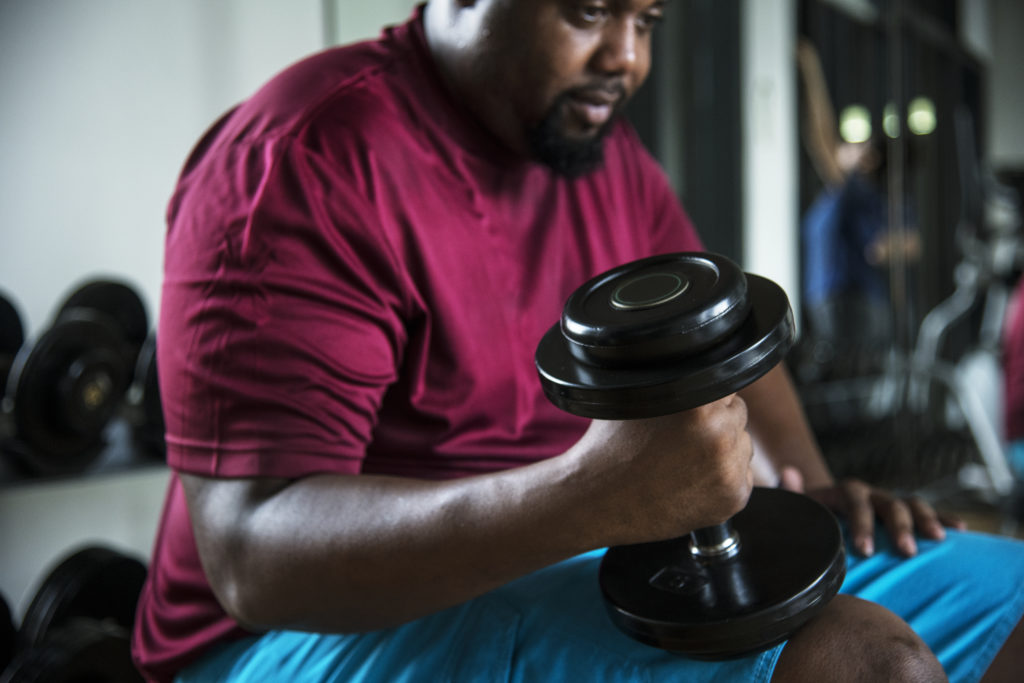 Male breast reduction surgery is a common procedure we perform in Denver. Oftentimes, due to hormones, genetics, weight gain, or another reason, men may find that they have more breast tissue than they would like. This is called gynecomastia and is actually fairly common!
This is where Dr. Christine Rodgers comes in. Our male breast reduction surgery in Denver is highly regarded as one of the best in the state.
Plus, it's just as safe and effective for men to get breast reduction surgery as it is for women. The procedure is almost identical!
What about breast reduction scars?
We understand that scarring is a major concern for our cosmetic surgery patients. We will take extra care to understand everything about your lifestyle and aesthetic preferences, which will ensure your breast reduction scars are minimal!
What to expect before & during breast reduction surgery in Denver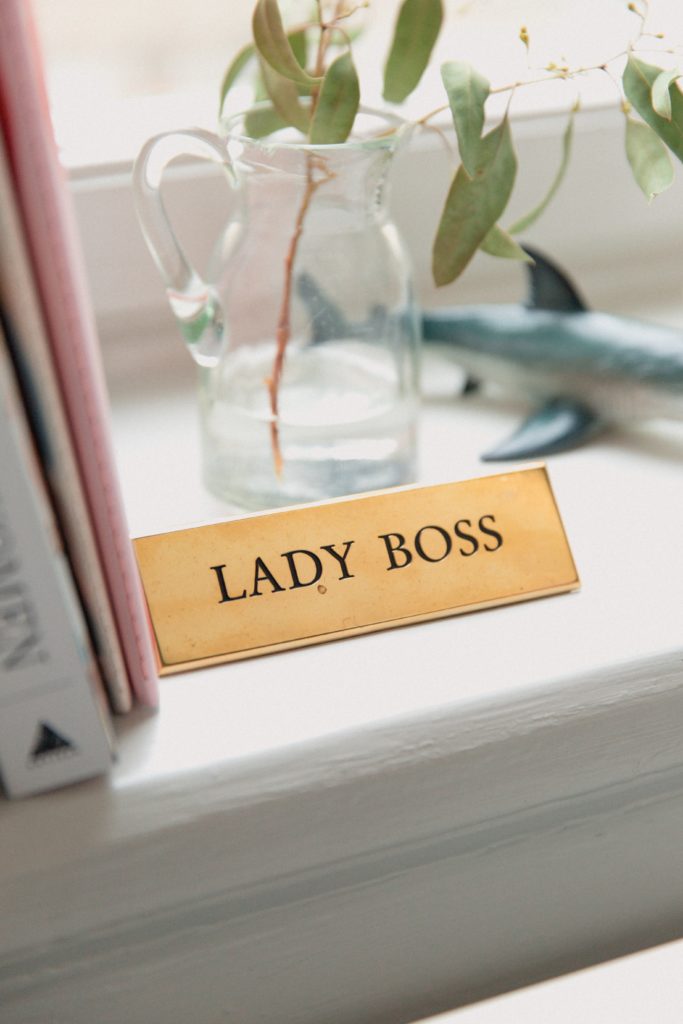 Dr. Rodgers is dedicated to providing a custom experience to ensure that the right technique is used to suit your needs. Before surgery, we will have an in-depth consultation with you to determine your long-term goals and aesthetic preferences.
We will thoroughly examine all of the possible ways of achieving your breast reduction goals and make recommendations depending on your breast size, weight, medical history, age, composition of the tissue, and more.
We will also inform you of everything you need to know about the surgery. This includes breast reduction requirements, options for a potential overnight hospital stay, information about anesthesia and length of surgery, and any of your other concerns.
Aside from our consultation and conversations with you, we may also ask for:
Lab tests
A baseline mammogram
Cessation of aspirin or other anti-inflammatory drugs or herbal supplements for a period of time
Before photos
Please note that Dr. Rodgers cannot and does not perform breast reduction surgery on active smokers. If you do smoke, you will be required to stop for four weeks before and four weeks after your surgery.
How long does a breast reduction in Denver take?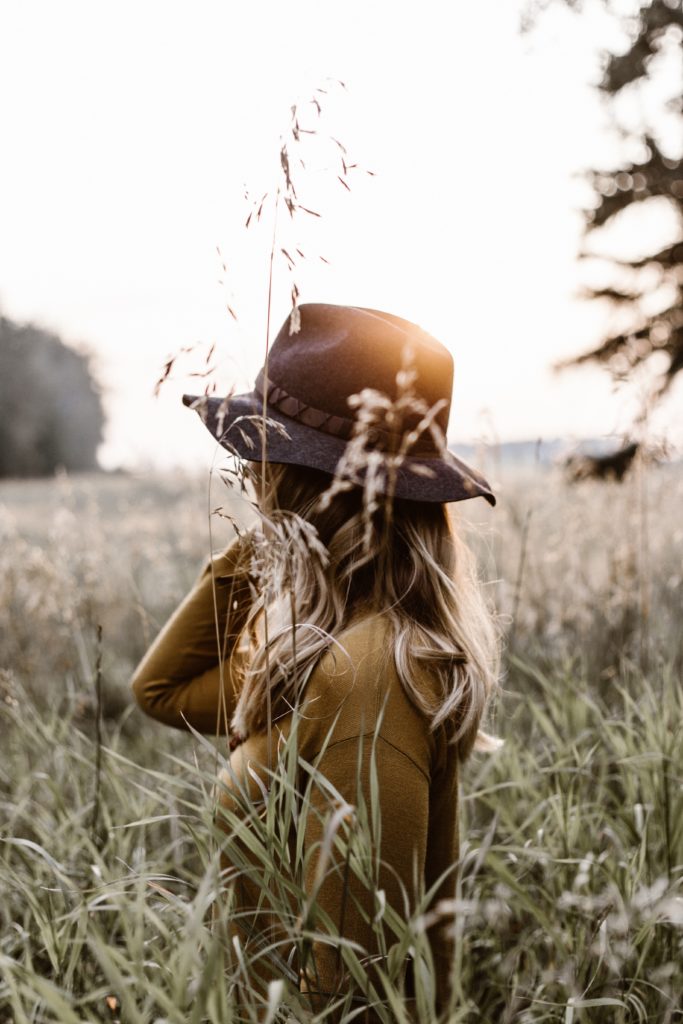 The length of breast reduction surgery will widely vary depending on the exact nature of your surgery. Variances could account for a multiple hour difference. However, rest assured that you will be fully informed of the length of your surgery, including whether you will need an overnight stay, before your surgery begins.
Our goal is to help you feel as physically and emotionally comfortable with the process as possible. So if you have any questions about your breast reduction surgery, please don't hesitate to contact us!
What to expect after breast reduction surgery
Breast reduction surgery recovery
We will fully review breast reduction surgery & recovery tips during your initial consultation at Denver Plastic Surgery.
Be sure to arrange for someone to pick you up after your surgery, as you will undergo general anesthesia and will not be able to drive yourself home afterward. If you end up staying overnight, be sure to communicate that to your designated caregiver. We will help you coordinate to ensure you are picked up at the proper time and place.
After your surgery, you should expect downtime of 1 to 2 weeks from stressful work and strenuous activity. So sit back, relax, and take it easy! Then, you should avoid heavy lifting, pushing, or pulling for 5 to 6 weeks after your surgery.
However, many of our patients find that everyday activities are still quite accessible to them during this time!
In order to monitor your progress, including your body's healing and the shape of your breasts after swelling has been reduced, we will invite you back to our office for regular post-operative appointments after surgery.
Breast reduction recovery tips
We will give you detailed and specific instructions on how to set yourself up for the best possible recovery from your breast reduction. This may include information about stitches, wearing a compression bra, ice, optimal sleeping positions, and more.
When to get breast reduction surgery in Denver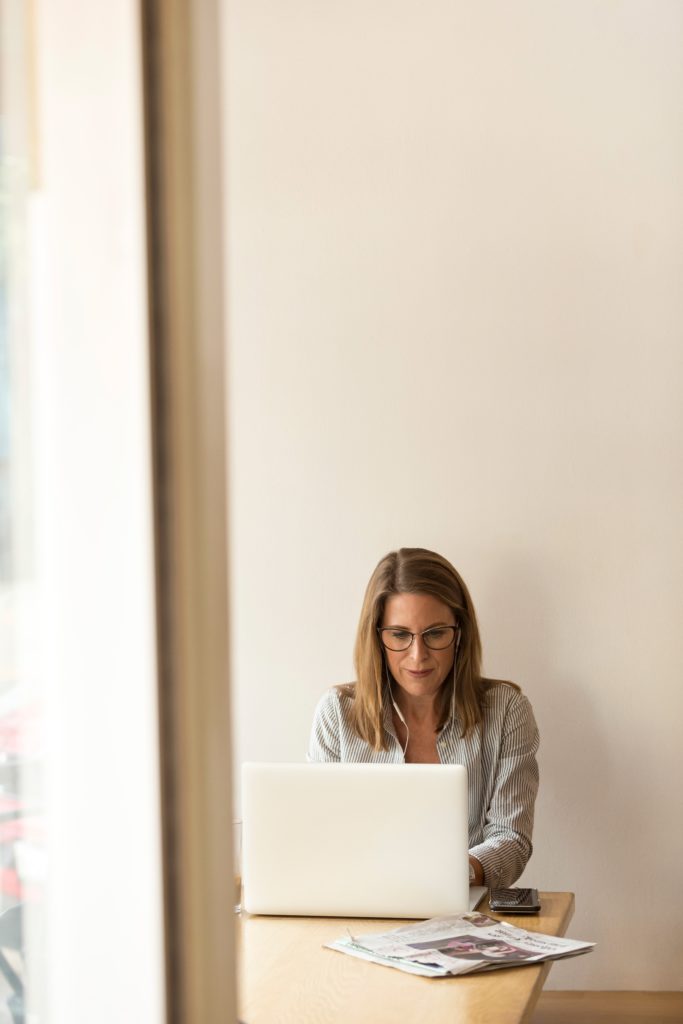 We work with patients to schedule the surgery during a convenient period of downtime in order to allow you adequate time to heal.
You should consider your overall lifestyle and possible changes to your body over the years when scheduling your breast reduction surgery.
For example, you may want to wait until pregnancy is no longer in your life plan to get a breast reduction. This is because hormones released during pregnancy may cause your breast shape and size to change, and you may lose the effects of your surgery. Additionally, breastfeeding may be challenging or impossible after a breast reduction.
Breast reduction results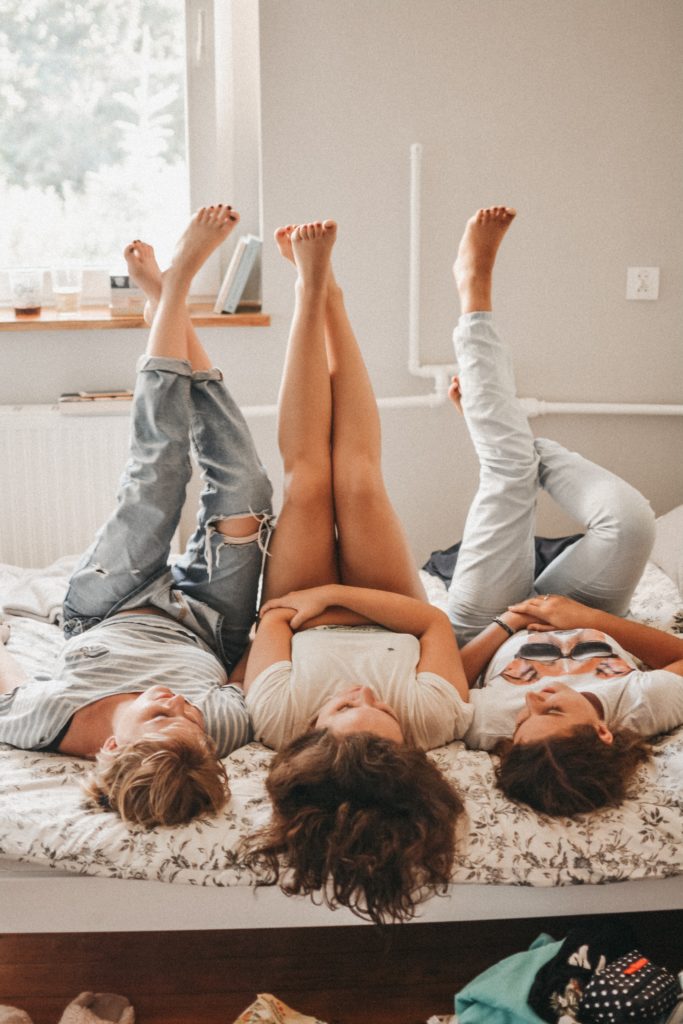 While the primary goal of a breast reduction is to alleviate symptoms, there are other benefits to enjoy, too!
The results of female breast reduction surgery will leave you feeling better than ever about your body. Many of our patients undergo this procedure to not only achieve smaller, lighter breasts, but to see a lifted, perkier profile.
The results of male breast reduction surgery gives men newfound confidence and helps their clothing fit better!
View before & after photos of breast reduction in Denver → 
Complementary procedures to a breast reduction
Can a breast reduction help even out my uneven breasts?
Yes! Often times, we are not born with completely symmetrical breasts. A breast reduction or breast lift in Denver could help to make the breasts look and feel more naturally symmetrical.
Breast reduction risks
While breast reduction risks are rare, it does occasionally happen and we hope to fully prepare our patients to be able to know what to look for.
The most common breast reduction risks include infection, bleeding, wound breakdown, delayed healing, scarring, partial or full loss of nipple sensation, and the inability to breastfeed.
Most patients end up with some amount of bruising or scarring afterwards; we do everything we can to minimize this and will walk you through additional steps you can take to help ensure proper healing.
Is breast reduction covered by insurance in Denver?
Denver Plastic Surgery accepts some insurance plans for breast reduction. So, if you are planning on using insurance for your breast reduction, be sure to contact your insurance provider in advance to learn more about your specific coverage.
Breast reduction surgeons in Denver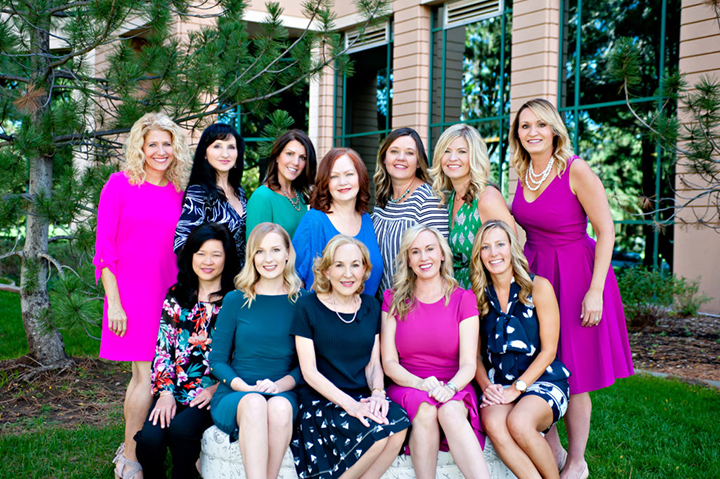 Denver Plastic Surgery is operated by Dr. Christine Rodgers, who is a highly skilled surgeon that helps hundreds of women look and feel better every year. As a breast cancer survivor, Dr. Rodgers understands all of the nuances involved in cosmetic surgery and has created a non-judgmental environment for men and women to feel heard and cared for.
However, if you needed any other reasons to choose Denver Plastic Surgery for your breast reduction in Denver:
REAL EXPERIENCE.
Dr. Christine Rodgers is not only lauded as CBS4 Denver's Best Docs of Plastic Surgery, but because she is also an inspirational survivor of breast cancer, she can intimately relate with the concerns and pains of her patients.
She has previously been an Assistant Professor of Plastic Surgery at New York Medical College, Chief of Plastic Surgery at Lincoln Hospital in Bronx, New York, and Assistant Professor of Plastic, Hand and Reconstructive Surgery at the University of Colorado Health and Science Center.
Dr. Rodgers shares this real-world experience with everyone who visits Denver Plastic Surgery Associates. Our practice believes in treating our patients by getting to know them personally and providing a welcoming, educational atmosphere.
ALL-FEMALE STAFF.
The decision to undergo a breast reduction in Denver can be a very private experience. Many of our patients don't even tell their friends or family about their plans for surgery until afterwards, if at all! Luckily, our staff is all female and helps put our patients at ease by maintaining a peaceful, discretionary atmosphere.
AESTHETICS MINDED.
Not only does Denver Plastic Surgery Associates perform surgical cosmetic procedures, but we also we offer aesthetic services such as fillers, BOTOX, laser treatments (including the HALO laser & the diVa!) and Forever Young BBL.
SERVING DENVER & GREATER COLORADO.
Dr. Rodgers is one of the best plastic surgeons in Colorado to offer breast reductions. Not only do we offer this procedure to Denver patients, but we also serve patients from a variety of surrounding communities, such as:
Denver Metro
Aurora
Lakewood
Englewood
Littleton
Arvada
Westminster
Thornton
And beyond!
---
Contact us today to discuss a breast reduction in Denver.
Still not sure if a breast reduction is the right fit? Contact Us Today